These questions & answers are for renters Insurance policies purchased after January 2023. For all questions related to renters insurance policies purchased before that time, please reach out to support@waffleinsurance.com.
Proof of Insurance:
We do! We'll make sure to send proof of insurance directly to your landlord or property management company for you.
All you need to do is make sure that you've listed them as an Interested Party when purchasing renters insurance through Waffle. Be on the lookout for this page below!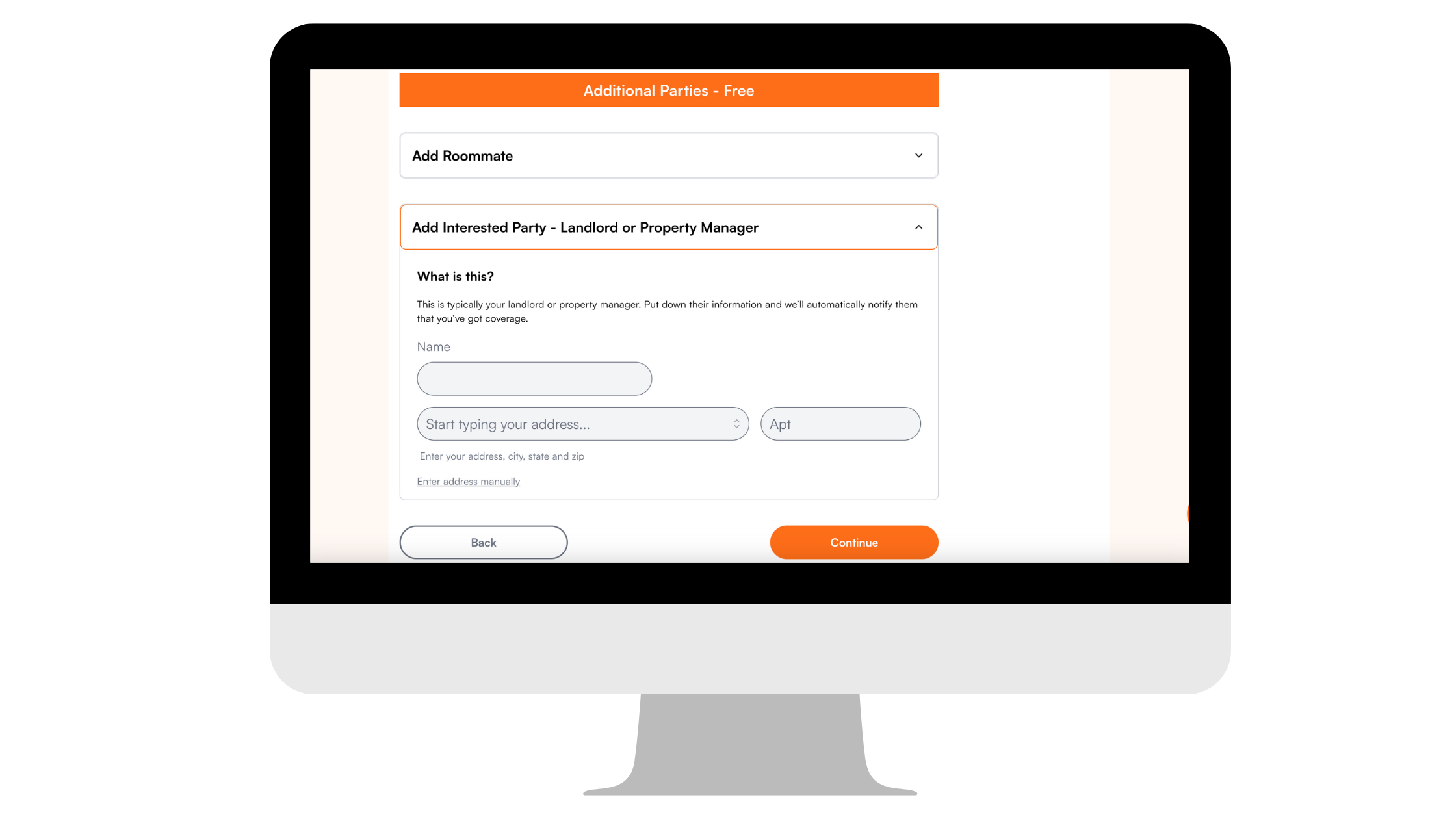 Once that's done, you can mark it off your checklist, because we'll take care of it for you.
If you have any questions about how to list your landlord or property management company as an Interested Party, don't hesitate to contact us at support@waffleinsurance.com. We're here to help!