These questions & answers are for renters Insurance policies purchased after January 2023. For all questions related to renters insurance policies purchased before that time, please reach out to support@waffleinsurance.com.
Adding Roommates:
Yes, you can add a roommate to your renter's insurance policy! When you purchase renters insurance through Waffle, you'll have the option to provide your roommate's information so they can be added to the policy.
Be sure to look for this page below when you're purchasing the renters insurance policy!
You will need to add your roommate's first & last name. That's it!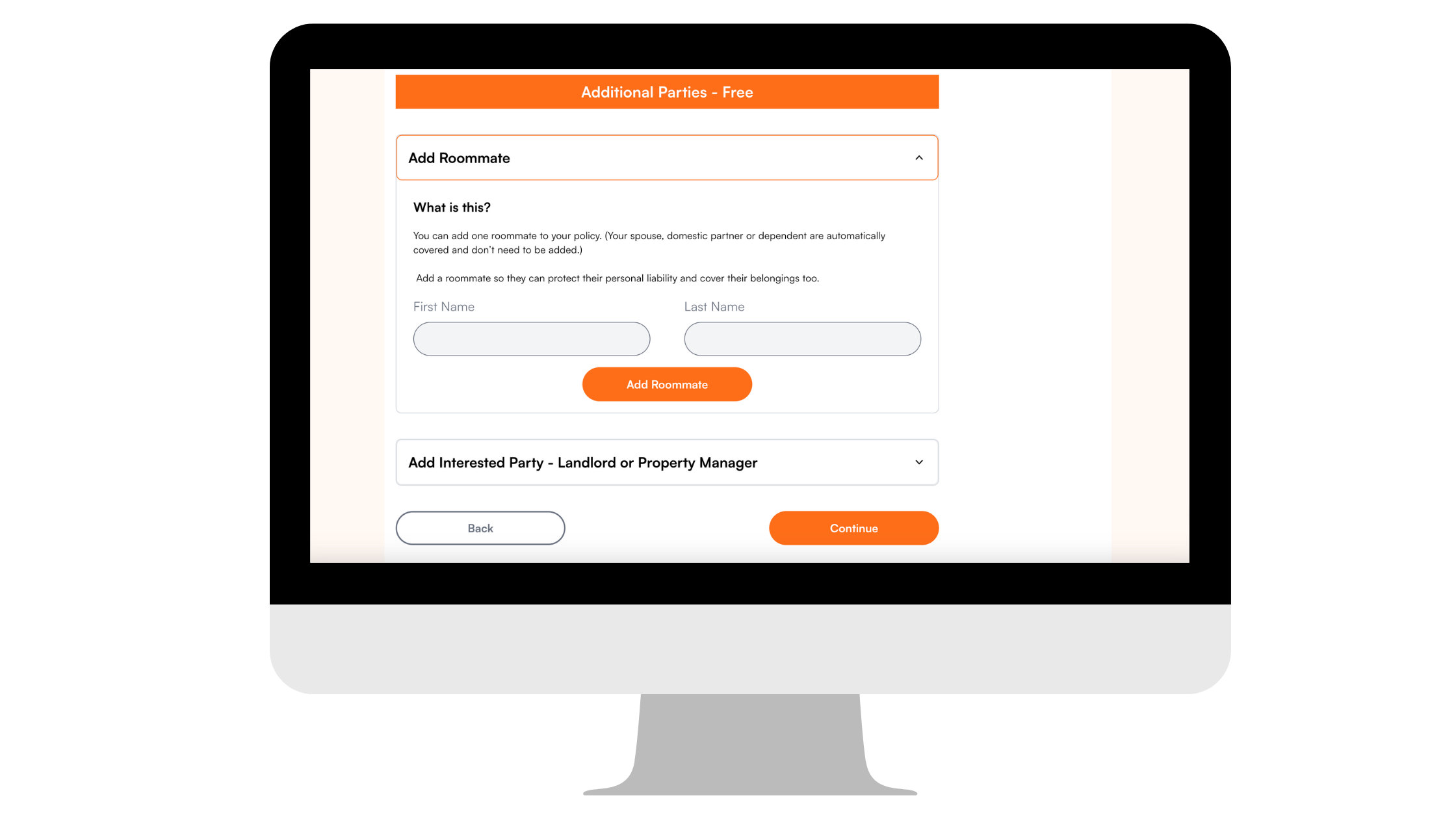 Alternatively, you can make any necessary adjustments after purchasing your policy in the Assurant portal (details will be shared after purchase).